Skip to product information
EVG - Oblong Pan - 13x9 in.
WT-2105-7942
4.500 KD
 A multi-purpose oblong pan for sweet and savory baked dishes. The handles are embossed with the pan dimensions for easy reference and their larger size gives you a better grip when going in and out of the oven.
Features:
•  Durable non-stick coating for easy release and quick clean up
•  Heavy-duty construction prevents warping
•  Dimensions stamped on handles for easy reference
•  Safe for use with most metal tools
•  Over-sized handles for better grip
•  Dishwasher safe
•  Limited lifetime warranty
Wilton Enterprises, USA offers the industry´s most comprehensive and innovative selection of baking, cake decorating, candy making, cookie making, wedding, baby, party and seasonal products. These products are designed to make it easy for anyone to enjoy the thrill of serving something special and utilizing a unique style and design while doing it.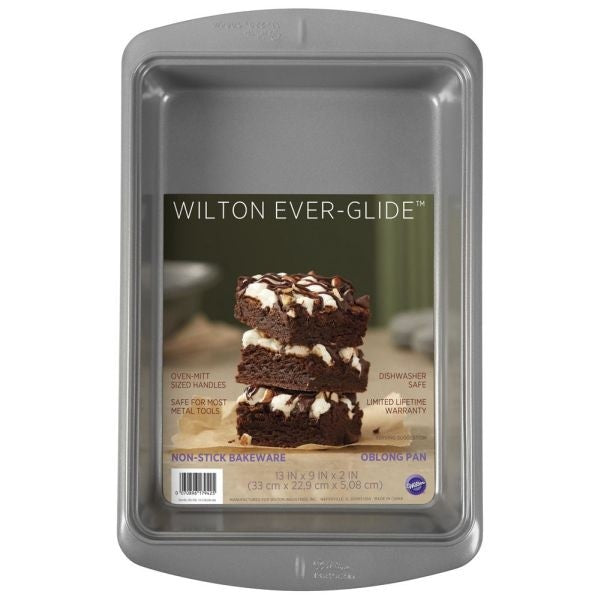 EVG - Oblong Pan - 13x9 in.
4.500 KD