Skip to product information
Perfect Results-Mega Mini Loaf Pan - 18cav
WT-2105-0108
8.000 KD
Make 18 perfectly shaped mini loaves using one pan!
Bake over a dozen individual sweet or savory bread using the Wilton Perfect Results 18-Cavity Mini Loaf Pan. This extra-large mini loaf pan is uniquely sized to maximize the space of your oven, so you can make 18 mini loaves using only one rack in the oven and only one pan.  
Product Attributes:
• Non-stick, reinforced coating for quick release and easy clean
• Heavy gauge construction spreads heat evenly and prevents warping
• The pans feel noticeably heavier than most comparable brands, assuring you that this bakeware will heat evenly for years of baking perfection
• Dishwasher safe
• 10-year limited warranty
Wilton Enterprises, USA offers the industry´s most comprehensive and innovative selection of baking, cake decorating, candy making, cookie making, wedding, baby, party and seasonal products. These products are designed to make it easy for anyone to enjoy the thrill of serving something special and utilizing a unique style and design while doing it.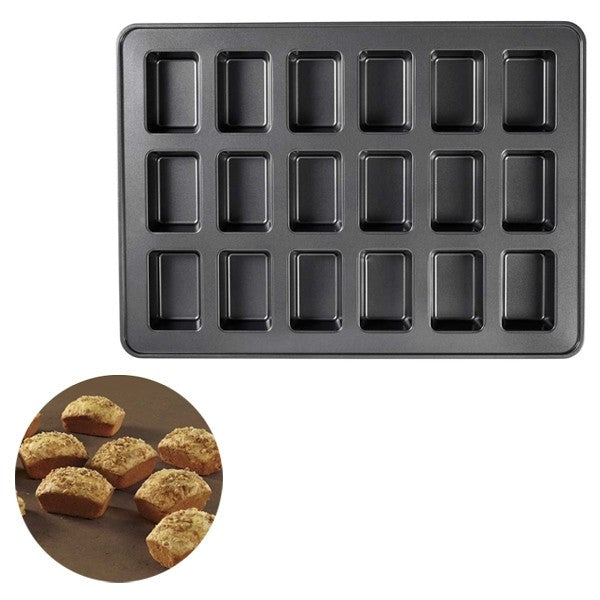 Perfect Results-Mega Mini Loaf Pan - 18cav
8.000 KD