Skip to product information
Cookie Glass Mould Set of 8
LE-0200200R14M017
5.000 KD
Enjoy an original new way to serve and eat cookies! Make cookies in a glass shape and fill them with fruits, mousses, milk chocolate, and etc. The mold's side tabs provide quick and easily turn-out/demolding of cookies. This 100% platinum silicone mold is very hygienic and is dishwasher-friendly.
Attributes of Platinum Silicone:
Platinum is the finest catalyst to cure (remove toxins from) silicone which makes it ideal and absolutely food safe
• Platinum silicone molds do not release odor or smoke during cooking
The platinum removes the toxic peroxide residues that are harmful to your health. It promotes healthy cooking, no butter or other fats are required to grease the mold. Unlike with regular silicone molds, where the food could smell & its taste could change due to the taste migration.
• Greater stability & thermal resistance in comparison to metal molds/pans
• Non-stick properties which allow very easy mold removal without greasing the molds
• The inner structure of the molds is reinforced, which makes them very stable and easy to transport, despite their flexibility
Lekue is known for its innovative products made from 100% platinum silicone. From freezing to preservation to preparation, Lekue provides revolutionary solutions for the way today's society cooks and bakes.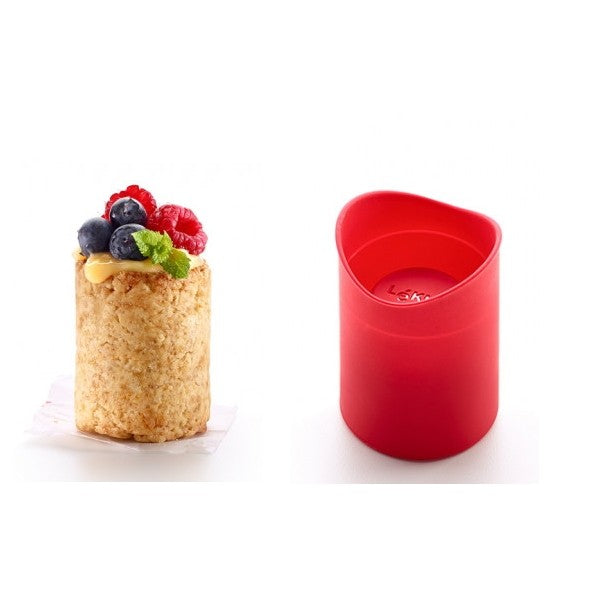 Cookie Glass Mould Set of 8
5.000 KD