Skip to product information
Performance Pans Round Pan - 10 Inch
WT-2105-2207
4.000 KD
Everyday bakers and cake decorators alike will love this 10-inch round cake pan for years to come. Made with premium aluminum for even heating, the sides are deeper so you get a higher cake that's perfect for layering and decorating.
Make medium-sized layers for tiered cakes with this 10 inch round cake pan.
Generous 2 inch depth for higher cakes and high quality aluminum construction for even-heating and durability.
Color: Silver.
10 in. dia. x 2 in. (25.4 cm diam x 5 cm).
Wilton Enterprises, USA offers the industry´s most comprehensive and innovative selection of baking, cake decorating, candy making, cookie making, wedding, baby, party and seasonal products. These products are designed to make it easy for anyone to enjoy the thrill of serving something special and utilizing a unique style and design while doing it.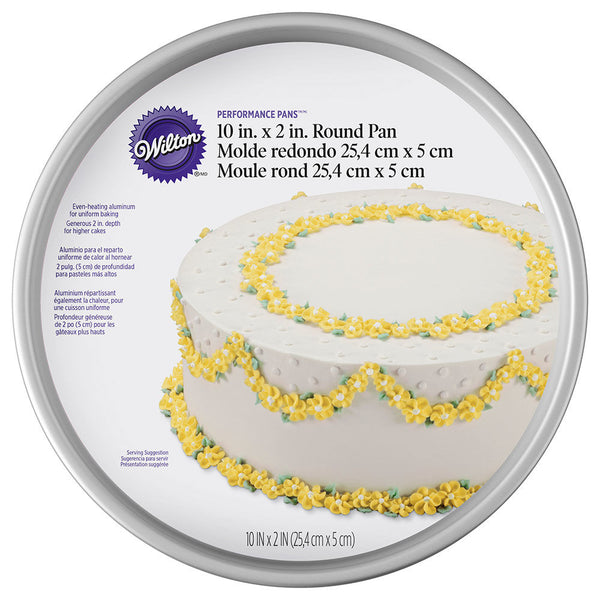 Performance Pans Round Pan - 10 Inch
4.000 KD